6 October 2022
Illumina's inaugural in-person Genomics Forum 2022 in San Diego, USA, from 28 September – 1 October 2022 sent a clear message that the genomic health revolution is here. This trailblazing event brought together global leaders, scientific researchers, medics, policy makers, the data and technology sector and beyond to advance and push the boundaries of what is possible in the genomic era. Its collaborative and innovative approach, combined with its positive call to action, delivered an inspiring message of hope for the broad and effective use of genomic technology to deliver precision and preventative healthcare and disease surveillance to prevent the next pandemic.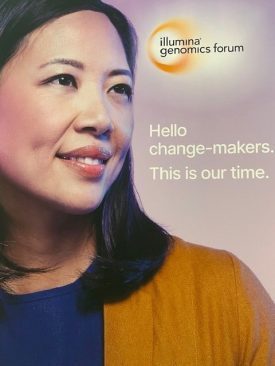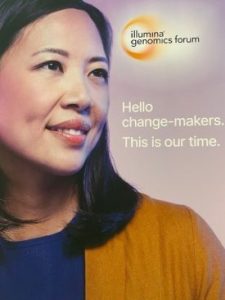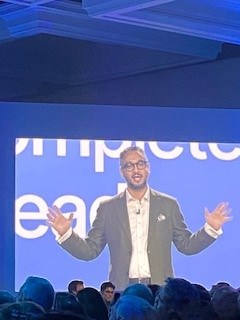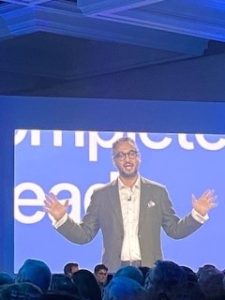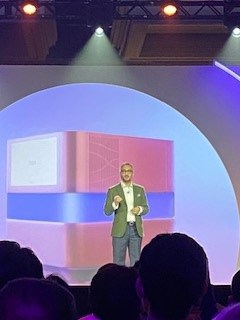 Francis deSouza: CEO of Illumina
Francis deSouza, CEO of Illumina, delivered visionary addresses at Illumina's inaugural in-person Genomics Forum 2022 in San Diego. He explained that whilst humanity is facing the biggest challenges it has ever faced "in this room, we have some of the world's most brilliant minds" and that "we need to be bold in our thinking" and "even more ambitious in what we are doing" to continue to harness the transformative power of genomic technology. He proceeded to make clear that genomics is a key to making a difference in the world to meaningfully impact the top ten causes of death, to diagnose and cut cancer from stage 4 to stage 1 and prevent the next pandemic in the years ahead. He also delivered an important message that we need to bring equity and access in all that we do so that everyone can benefit from genomic technology.
Francis deSouza went on to explain that we have seen leaps in technology that has led to life-saving advances, meaning that we can now conduct genomic research at scale and comprehensive genomic profiling to enable an era of precision medicine. Whilst we have genome sequenced more than 4 million people, he explained that this only represents 0.07 percent of all humans and we need incredible technology and immense scale to do more to change the world. As such, he announced the launch of Illumina's latest and most powerful and efficient genome sequencing product the NovaSeq X Series which can reduce the cost to just $200 per human genome while providing a readout at twice the speed and the capability to sequence 20,000 genomes per year.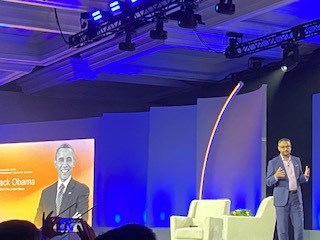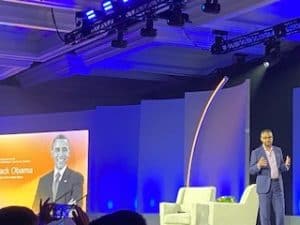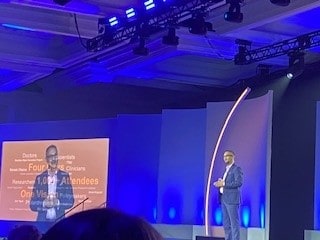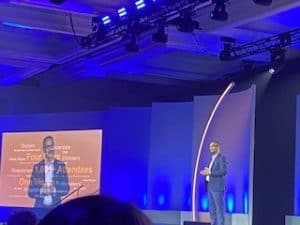 Dr Luis Diaz: the man that cured cancer
Illumina's Genomics Forum 2022 also delivered impressive insight by Dr Luis Diaz, from Memorial Sloan Kettering Cancer Center in the USA, following recent news (summer 2022) that every patient in his small groundbreaking cancer clinical trial went into remission. It was truly inspiring to hear his quest to literally cure rectal and colon cancer (MSI-H mutation) with new forms of immunotherapy in early stage disease patients. It was also fascinating to gain insight into his determination and dedication to find a better way to combat these forms of cancer and avoid brutal treatment regimes of chemotherapy and radiotherapy which impact fertility, sexual and urological function and radical surgery in patients, many of whom are young. In doing so, Dr Luis Diaz highlighted the importance of undertaking genomic sequencing quickly at an early stage to identify the composition of the tumour and open the door to precision medicine technology, since it remains hard to treat metastatic disease. Moreover, it was encouraging to hear that his clinical trial is now rapidly expanding following a flood of applicants in response to his groundbreaking trial results and his courageous aim to shift treatment from late stage metastatic cancer (with poor outcomes) to early stage disease (with good outcomes) using genomic diagnostic and therapeutic technology.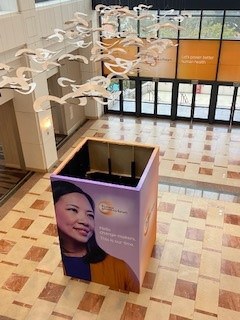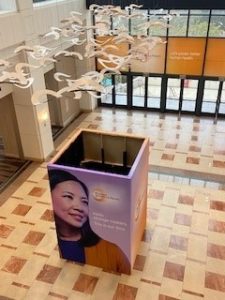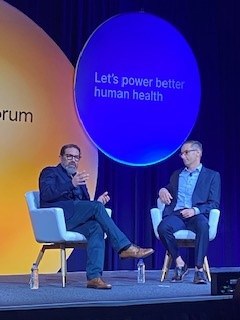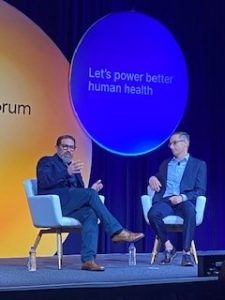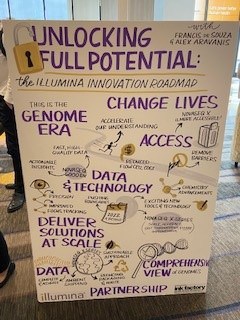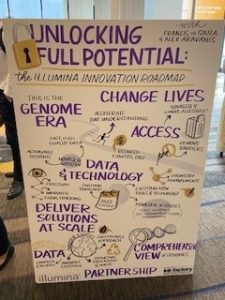 Progress and horizon scanning
It was enlightening to hear from leaders in the scientific research, medical and policy sectors about progress and what excites them about the deployment of genomic technology looking ahead. The ability to sequence and interpret a whole genome in just 12 hours will enable the lives of newborn babies and children with genetic disease to be saved and changed and enable the rollout of newborn genome sequencing (a pilot scheme will launch in the UK over summer 2023). The ability to genome sequence cancer tumours will continue to advance precision medicine and targeted therapy with better long terms survival rates and less side effects (as illustrated by Dr Luis Diaz' pioneering cancer treatment work mentioned above).
It was positive to hear about progress in embedding genomics into pharmaceutical testing and medications to deliver more personalized care and better outcomes for patients with less side effects at lower cost. In addition, it was encouraging to hear about the prospect of making whole genome sequencing an integral part of people's healthcare to enable a shift from disease management to predictive and preventative healthcare and how this needs to be a patient-centric exercise. It was also encouraging to hear that by building genomic data capacity we can help improve public health and policy decisions to combat Covid-19 and embed genomics into political narrative.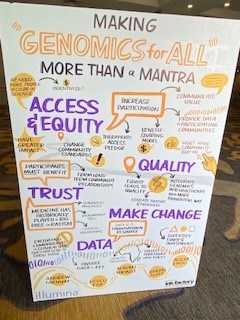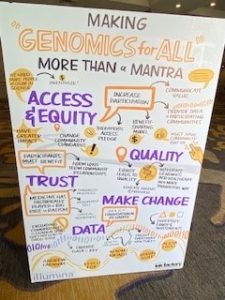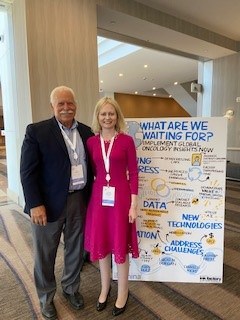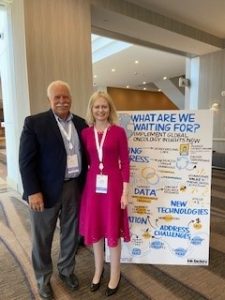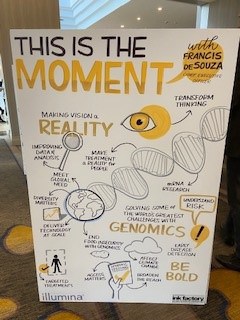 There was also consensus that moving forward, we need to focus on demonstrating the value of genomic technology and the visibility of this to drive up engagement. To achieve this, we need more randomised trials, more data and more-effective sharing of data so that genomic technology can become mainstream in its application. For this to happen, we need to continue to build trust and engagement so that people have confidence that there is good use of personal genomic data and that this delivers beneficial results for themselves and others. We also need to address concerns about the security and sharing of personal data and fear about genomic test results, which will require further work and education. Furthermore, we need to build systems and infrastructure to change healthcare outcomes and people's behaviour.
There was also useful insight into the importance of giving tools to medical professionals to use genomic information. This will require more training for those already in clinical practice (aided by online training platforms) and more emphasis on genomic understanding and skills-building at medical school to address gaps in awareness. This will help to foster confidence and reduce fear which can result in roadblocks in implementing genomic technology and create restrictive access. It will also help to grow collaborations with those working in computer diagnostics and those in the pharmaceutical sector.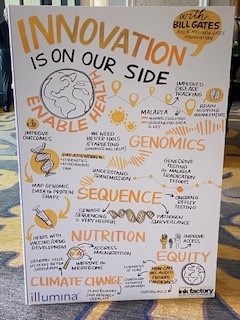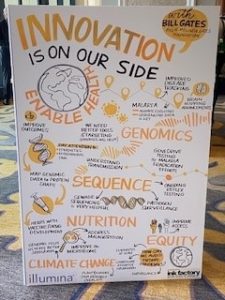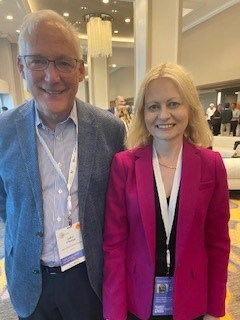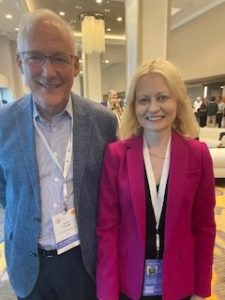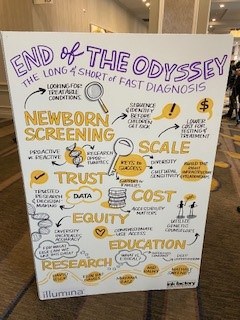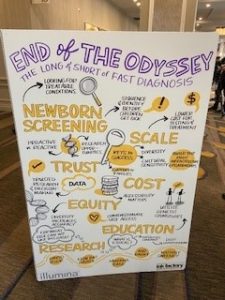 Genomics and fertility
Reflecting on the the way forward, the use of genomic technology at scale offers great promise for people to live healthier, longer and better quality lives. It is encouraging that technological advances mean we can now start to embed genomics into healthcare to diagnose and treat diseases earlier and roll out genome sequencing across adult and newborn populations.
Moving forward, I would also like to expand the narrative and application of genomic technology in the pre-conception space. This can be achieved incrementally through (1) genomic sequencing and genetic counselling of prospective parents, (2) genomic sequencing of embryos as the capacity and accuracy of this technology evolves and (3) where appropriate over time consideration of gene-editing technology of gametes and embryos (albeit this will require careful navigation of safety and ethical considerations).
In expanding the application of genomic technology over time beyond its application in adults, children and newborns into the pre-conception space there is scope to deliver even greater engagement, choice and scope at an even earlier stage to address serious life-limiting and fatal genetic diseases and deliver predictive and preventative treatment interventions.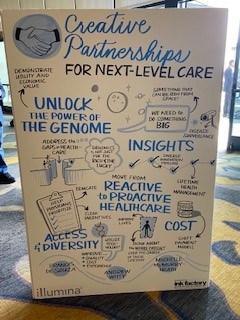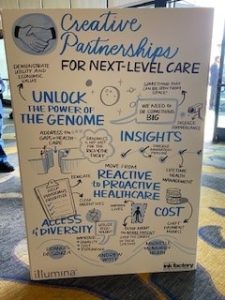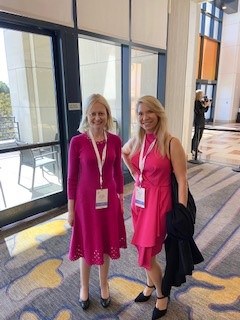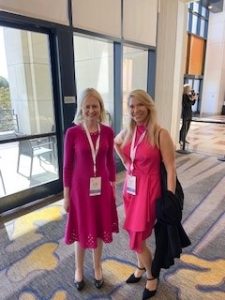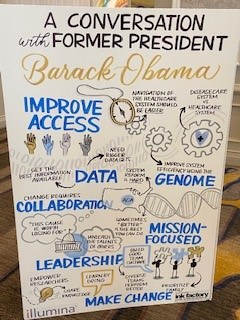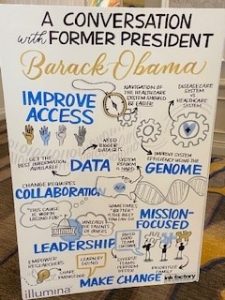 For more information about genomics, fertility, family and wider law, policy and governance contact Louisa Ghevaert by email louisa@louisaghevaertassociates.co.uk or by telephone +44 (0)20 7965 8399.