8 May 2023
Louisa Ghevaert was delighted to attend the American Academy of Adoption & Assisted Reproduction Attorneys (AAAA) Huntingdon Beach, California, Annual Conference from 30 April – 2 May 2023.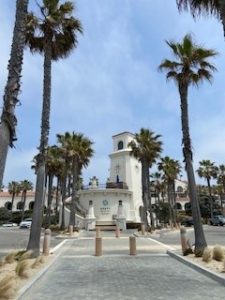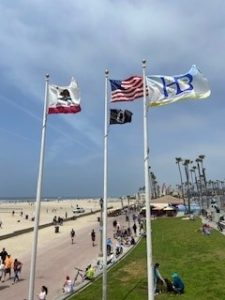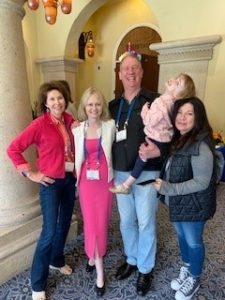 Photographs feature: Hyatt Regency Hotel at Huntingdon Beach in California, AAAA Fellows Peggy Swain from Maryland, Stephen Page from Brisbane Australia and Louisa Ghevaert from the United Kingdom.
The AAAA 2023 Annual Conference offered a full programme of legal sessions addressing current issues across the adoption and assisted reproduction sectors. This included a legislative update, covering the last year since the US Supreme Court delivered its regressive decision in Dobbs v Jackson Women's Health [2022], overturning the 50-year-old precedent (Roe v Wade 1973) which established abortion rights in the US (further blog to follow). In addition, there were sessions on the US Constitution and Federal Respect for marriage, the future of three or more parent families through adoption and assisted reproductive technology, malpractice, professional responsibility and ethics and disparity in healthcare. Moreover, there was an in-depth session on fertility fraud and "Donor Fraud Legislation" led by Jacoba Ballard, who featured in the 2022 Netflix sperm donor fraud documentary "Our Father" (further blog to follow).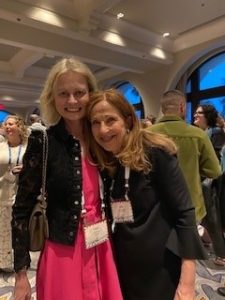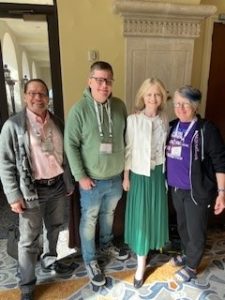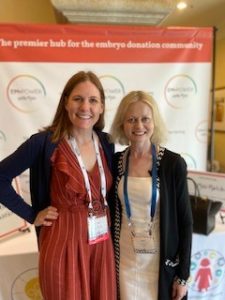 Photographs feature: AAAA Fellows Louisa Ghevaert from the United Kingdom, Robin Fleischner from New York, Jonathan D. Conant from Arizona, Colin Rogerson from the United Kingdom, Robin Pope from Oregon and Gina Davis Founder at Advocate Genetics.
There was also fun to be had during the Newport Harbour Dinner Yacht cruise, where AAAA Fellows watched the sunset across the stunning California coastline and enjoyed a meal together with music and dancing.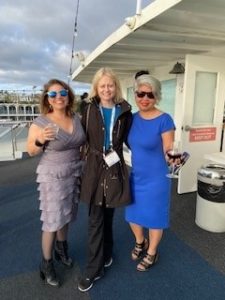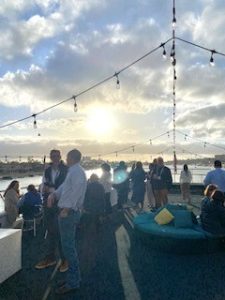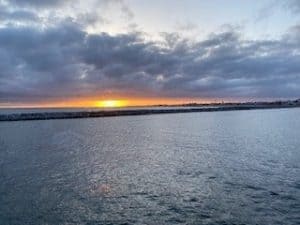 Photographs feature: AAAA Fellows Louisa Ghevaert from the United Kingdom, Meredith Nicholson and Milan Pham from NicholsonPham Law LLC.
Further events included an evening reception at the Hyatt Regency Huntingdon Beach Hotel and dine-around meals out where AAAA Fellows came together to network; where amongst others Louisa Ghevaert had the privilege of spending time with family formation AAAA Fellows Robin Pope from Oregon and Jill Bremyer from Kansas, Marc Gilland and Catie Gilland-Smith from Passport Visa Advisors LLC, Gayla Dawson from Legal Language Services and Erin Quick, Laurie Shelton and Bo James from US private adoption platform PearTree.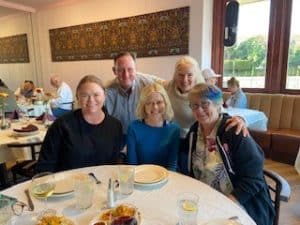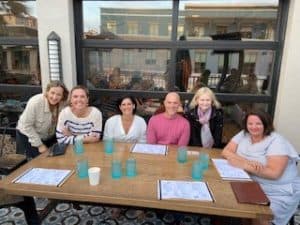 The AAAA provides a "credentialed presence" in family formation and it is the largest professional organisation of its type. AAAA Fellows are committed to delivering best practice in assisted reproduction law and protecting the best interests of children and the legal status of families formed through adoption and assisted reproductive technology. The AAAA includes 470 lawyers, law professors and judges with in-depth and extensive experience in adoption and assisted reproduction law from around the work including the United States, Canada, Australia, Argentina, Israel and the United Kingdom (including AAAA Fellow Louisa Ghevaert); all of whom participate regularly in continuing legal education to ensure they are up-to-date on laws, medical advances and best practices.
Need an expert international surrogacy lawyer or fertility lawyer? For further information and assistance please contact Louisa Ghevaert by email louisa@louisaghevaertassociates.co.uk  or by telephone +44 (0)20 7965 8399.