Louisa Ghevaert is the UK's preeminent expert in fertility and family law. Her pioneering legal practice has won multiple changes and improvements to law,marking her out as influential at a law and policy making level.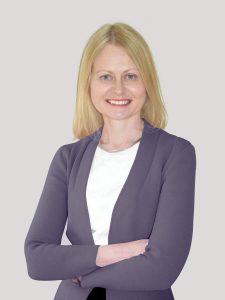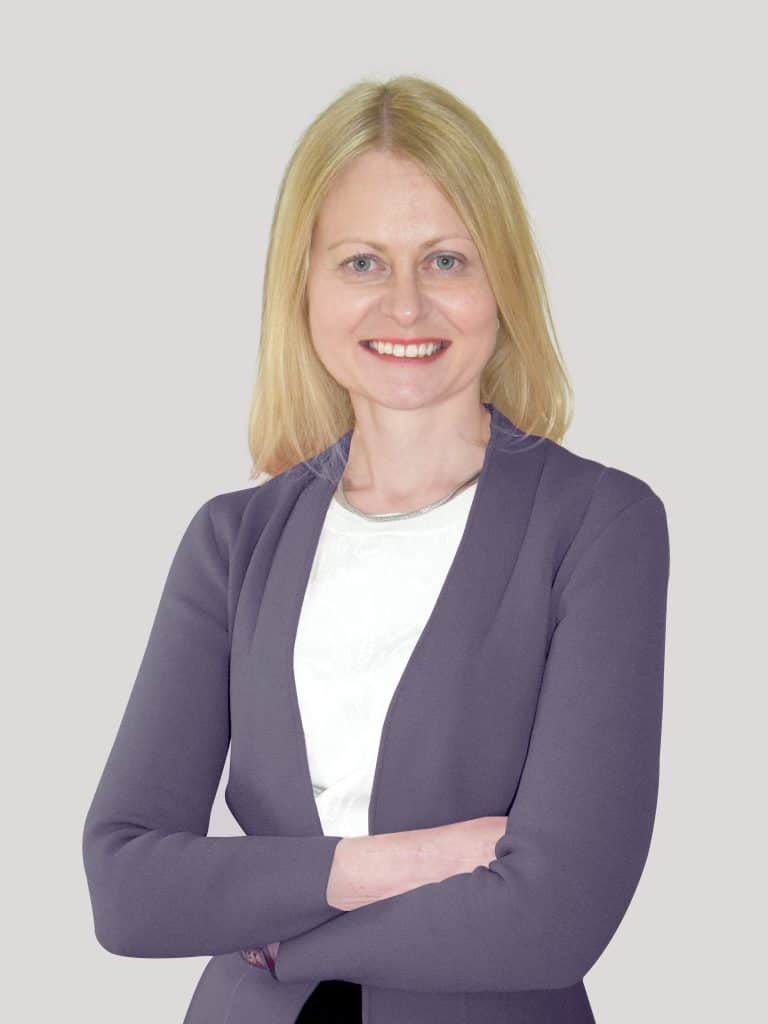 Louisa's specialist legal expertise includes international and UK surrogacy, donor conception, fertility treatment law, posthumous conception, co-parenting and known donation, adoption, complex assisted reproduction disputes, children and family law disputes, divorce and finances, cohabitation, modern families and international family law.
Louisa's legal practice spans two decades. It includes complex litigation with an international element, acquisition of legal status and parental rights for birth and non birth parents and other significant adults, issues surrounding financial provision, complex family, children and assisted reproduction disputes and issues surrounding fertility preservation and fertility treatment.
Contact Louisa by email louisa@louisaghevaertassociates.co.uk or by telephone +44 (0)20 7965 8399.
Media Quotes
Louisa is widely recognised as an expert in fertility and family law.
"The fertility lawyer and leading surrogacy expert" – BBC Radio London
"Leading expert in UK fertility law" – BBC World Service 'Have Your Say'
"Leading UK surrogacy lawyer and family law expert" – The Independent
"Leading UK fertility and family law expert" – Daily Mail
Professional Memberships
Louisa is a recognised legal expert in the field of fertility and family law. She holds membership of various professional and fertility sector organisations including:
Member of the national Egg Donation Stakeholder Advisory Group led by De Montfort University.
ART Fellow of the Academy of Adoption & Assisted Reproduction Attorneys.
ART Fellow of the American Bar Association.
Law & Policy
Louisa has operated at a law and policy level in the UK and internationally for more than a decade. She has helped change and improve fertility and modern family law for fertility patients, parents, children and families.
Louisa won a place on The Lawyer Hot 100 List 2018 (litigators section) for her ground-breaking legal work on milestone cases spanning the family, fertility and medical sectors, starting with the first UK case for overseas surrogacy in 2008, Re X and Y (Foreign Surrogacy) and in 2017 the first case to award damages for surrogacy following medical negligence, XX v Whittington Hospital NHS Trust.
The Lawyer Hot 100 List 2018 recognised the national and international nature of Louisa's legal practice, describing 'as an influential figure when it comes to ensuring fertility laws are fit for purpose in the 21st century'.
The Lawyer Hot 100 List "celebrates the UK's top lawyers: the ones acting on the most significant matters, disrupting the industry with their creative flair. It tracks exceptional individuals from private practice, in-house and the Bar".
Louisa's law and policy work includes:
Expert adviser to the HFEA's Ethics and Law Advisory Committee, providing detailed legal comment to the Department of Health's 2009 consultation on proposed draft surrogacy regulations, which won changes to the law on nationality in international surrogacy cases.
Member of the stakeholders' Parliamentary strategy group concerned with the Human Fertilisation and Embryology Act 2008 and its associated regulations.
Provided expert evidence to The Nuffield Council on donor conception law and policy in 2012.
Provided expert evidence to The Hague on UK and international surrogacy law and policy in 2013.
Member of the SUK Working Party on Surrogacy Law Reform 2014-2018.
Member of the Egg Donation Stakeholder Advisory Group led by De Montfort University since 2017.
For more information visit our Law and Policy section.
Publications
Louisa Ghevaert is a widely published author on fertility, surrogacy and modern family law issues in magazines and leading legal publications. She is:
A specialist contributor on surrogacy law in practitioner reference book The International Family Law Practice (Fifth Edition 2016-17, Family Law). "In short, The International Family Law Practice has established itself as an indispensable part of the practicing family lawyer's library and an equally useful work of reference for the judiciary and the academic community", Nigel Lowe, Emeritus Professor of Law, Cardiff University and consultant to Number Fourteen of Gray's Inn Square".
A co-author of medical reference book Reducing Risk in Fertility Treatment (First Edition, April 2015). This is an essential resource for fertility clinicians, embryologists, nurses, counsellors and administrators. Louisa's specialist chapter entitled"Legal and Regulatory Risks to Patients: The UK Context"addresses legal and regulatory pitfalls faced by fertility patients seeking various forms of fertility treatment in the UK.
Louisa lectures nationally and internationally on fertility and modern family law.
Media
Louisa frequently provides expert commentary in the media on fertility, family and parenting law issues, including television, radio and the national press. Click here for more information. This includes:
Providing advice to the BBC television producers of Holby City on surrogacy law and practice (2010).
Interview on BBC Breakfast TV (January 2011) about UK surrogacy law and policy.
Interview on Ukrainian television (July 2012) about international surrogacy law and policy.
Featuring in a National Geographic television documentary series TABOO (August 2012) about private sperm donation law, policy and practice.
Article in BioNews (2 July 2012), calling for national reform of law and policy for IVF funding on the NHS.
Featuring in a television documentary series on Chinese state television entitled "What You Didn't Know About The West: Healthcare" about fertility treatment, medical and family law (broadcast spring 2013).
Interview on BBC World Service 'Have Your Say' on international surrogacy, policy and law reform (20 February 2015).
Article in The Times entitled "Surrogacy in the UK; time for legal reform?" (26 November 2015).
Interview on BBC Radio 4 Woman's Hour on Indian Surrogacy Law Reform and surrogacy policy (20 September 2016).
Article in The Times on posthumous conception law and policy in the UK entitled "Was it legal to create a grandson with a dead man's sperm?" (13 September 2018).
Awards
Louisa was:
Highly Commended at the Law Society Excellence Awards 2013 in the Category of Business Development and Innovation (shortlisted in 2012).
Shortlisted by Jordans Family Law Awards 2013 in the category of Most Innovative Family Lawyer of the Year.